Ketubah Ink® provides you with the opportunity to become involved in the creative process. Ketubah Ink®'s lead artist, Jenny Herbert consults with you and incorporates your artistic preferences as well as your vows and commitments to each other into a beautiful custom piece of artwork that can be proudly displayed in your home.
Ketubah Ink® also offers a selection of anniversary gifts, baby gifts, and other custom made art for any occasion or milestone you wish to celebrate. Please browse our collections and contact us about creating a unique, one-of-a-kind piece of art, created with your values, preferences, and artistic style in mind.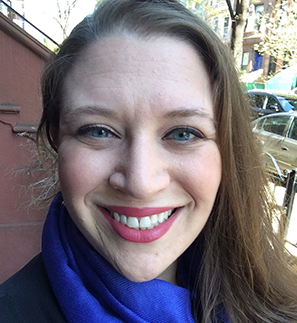 I am my most inspired, creative self when I am involved in art making. I love the feeling of being in flow when I'm painting or designing something new. And even more so when I am creating meaningful art for someone else.
Many years ago, I was given the honor to make my first, custom ketubah for my good friends Matt and Lindsay. The original work was truly inspired by their commitment to each other. Turning an ancient marriage tradition into a one of a kind piece that they now proudly display in their home has been one of the greatest thrills in my artistic career.
I feel lucky to be able to use my passion to help people visually represent themselves, their commitment to each other, and their dreams in a unique work of art.
I founded Ketubah Ink® to give engaged couples a personal and meaningful experience when shopping for a custom made ketubah. I have since expanded Ketubah Ink® to include gifts for the home, anniversary gifts, and baby gifts. It is my intention to help others celebrate milestones and special life moments with a unique, one-of-a-kind work of art from Ketubah Ink®. I am delighted to be part of the process of creating a custom piece of art for you. After discussing your text preferences and artistic style, I work closely with you to design a piece of artwork that touches upon your values and traditions. You can read more about my process here.
More about me: I have a background in art and art therapy. I studied art at the Toronto School of Art in Toronto, Nova Scotia College of Art and Design in Halifax, and at School of Visual Arts in New York. I have shown work at the Toronto Art Festival, Nova Scotia College of Art and Design, Anti-Defamation League, School of Visual Arts Gallery, and various cafes in Toronto and New York.
Thank you for visiting Ketubah Ink®! Please take a moment to sign up for our newsletter which will give you access to exclusive offers and special product announcements. I look forward to hearing from you!
With love,
Jenny Herbert